This post is also available in:

Български (Bulgarian)

HolidayCheck
Award 2017

1st place in
Saint Vlas

Higher recommendation
rate
"Here at Sineva Beach we value the personal contact with our customers. With Reputize we are able to capture the opinion of more of our guests while they're still in the hotel. Undoubtedly, the number of reviews on HolidayCheck is playing a vital role for our sales on the German market and the services of Reputize last summer helped for our positive results."
Lyudmila Terzieva, Owner and Manager,
PrimaSol Sineva Beach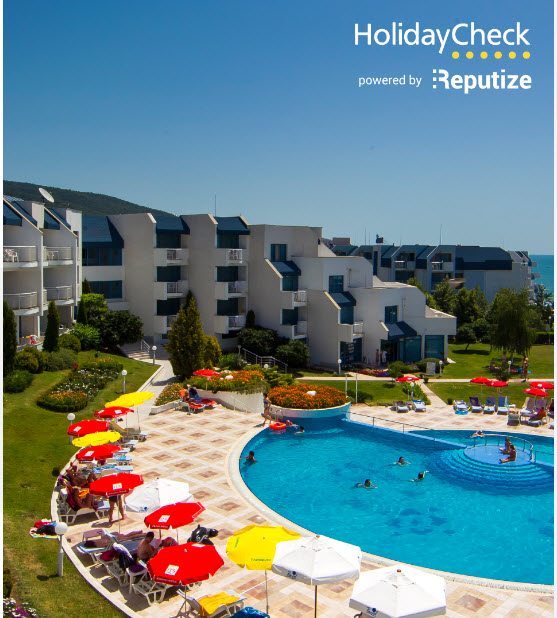 Click here to know why more reviews equal better visibility on HolidayCheck.
Click here for more customer cases.