[one_half padding="0 0 0 20px"]

HolidayCheck
Award 2017
[/one_half]
[one_half padding="0 20px 0 20px"]


№1 Luxury Hotel
in Bulgaria
[/one_half]
[one_half padding="0 20px 0 20px"]

place in
Sunny Beach
[/one_half]
[full_width padding="0 20px 0 20px"]
"We believe that Helena Resort offers a product which is unique for Sunny Beach. It is really important for us that our guest reviews reach as many potential buyers as possible. We appreciate the awards from Holiday Check and we are happy with the top positions in the search rankings.
We see a great potential in the reviews, collected on the spot, and we are glad we use the services of Reputize to generate more of them."
Pavlina Karakashieva, Sales & Marketing Manager
[/full_width]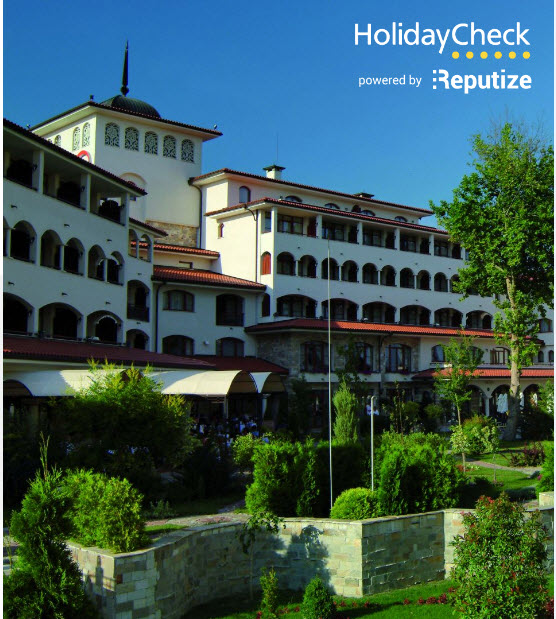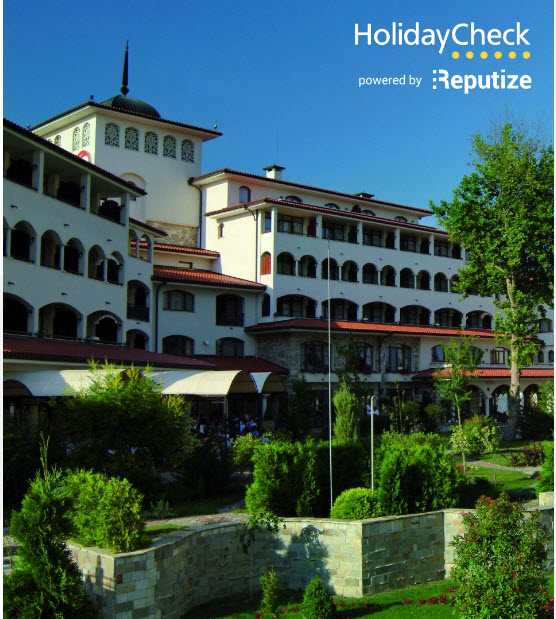 Helena Resort consists of two five-star hotels – Helena Sands and Helena Park as well as six VIP villas (Helena Sands Area), carrying the beauty and spirit of the Bulgarian Revival. The hotels are separated by a natural creek with picturesque bridges. The natural materials – wood and stone – transfer their own lasting strength and splendor to the buildings.
The whole complex is surrounded by fresh greenery of well-maintained gardens covering an area of 14 500 sq.m. The guests of the complex may choose between relaxing along the hotel swimming pool, or enjoying the cool shadow of the trees.
Click here to know why more reviews equal better visibility on HolidayCheck.
Click here for more customer cases.