This post is also available in:

Български (Bulgarian)

HolidayCheck
Award 2017

160 published
reviews

Bestseller in
Sunny Beach
"We are glad that for a second consecutive year we are awarded by HolidayCheck. This year we also received ITS Red Star Hotel and the Booking.com Award. The opinion of our guests is extremely important for our sales efficiency, hence we try to get feedback from as many guests as possible. It is much easier to do that on the spot and Reputize is a great tool for the purpose."
Gergana Koleva
General Manager, Hotel Diamant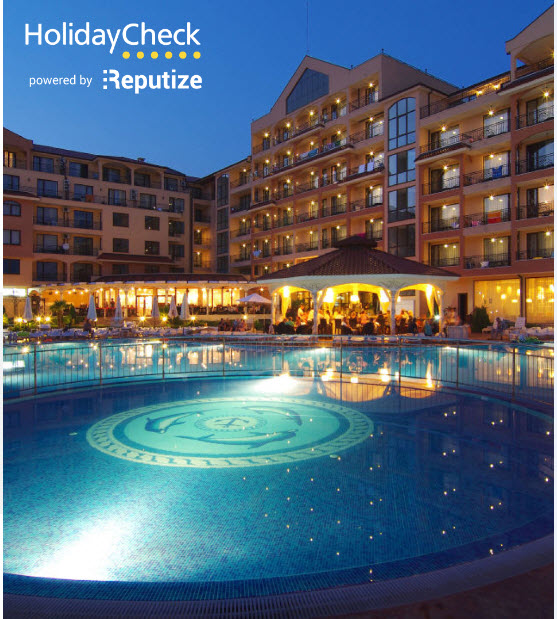 Click here to know why more reviews equal better visibility on HolidayCheck.
Click here for more customer cases.