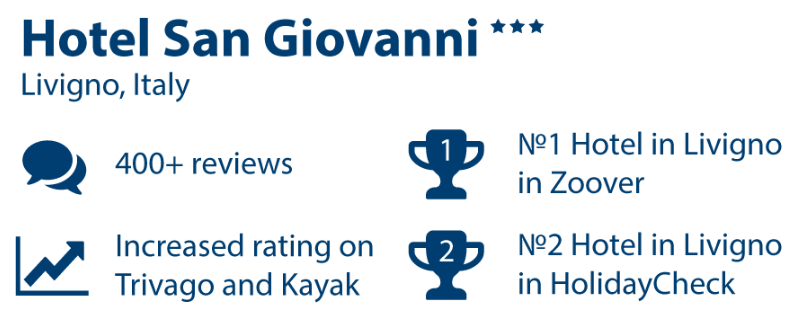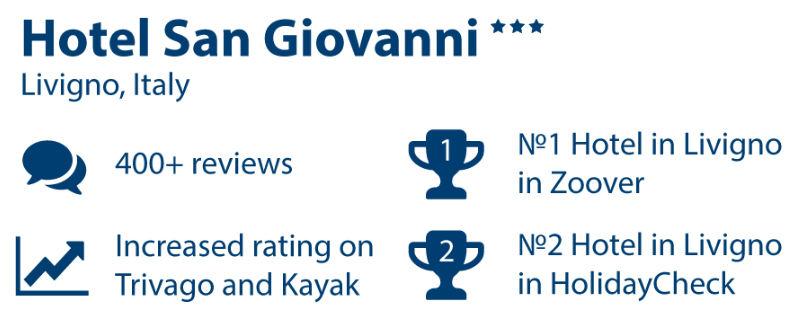 Hotel San Giovanni is a family-run, Alpine-style hotel with warm and welcoming atmosphere. The hotel is located directly on the ski slopes of Livigno, Italy.  Although the hotel maintained high OTA rating, being a small family-run hotel the hotel did not receive a lot of guest reviews on the major review portals, which made it difficult to compete for online presence with its bigger local rivals. 
Becoming the first client of Reputize in Livigno using Reputize Surveys the hotel managed to collect and publish online more than 400 reviews (Feb, 2016 – Feb, 2017), outperforming its competitors. This positioned the hotel higher up in the ranking of Trivago, Kayak, HolidayCheck and Zoover. Click here for the current Zoover ranking, and here for the ranking in HolidayCheck. Over time the hotel's aggregate reputation rating, i.e. the Reputize Index, rose by 5% (Feb, 2016 – Feb, 2017). Currently, the platform helps the hotel improve its OTA rankings and automate e-mail marketing.
[full_width padding="0 20px 0 20px"]
"We started using the tablet-based surveys from Reputize in early 2016 and very quickly we saw the results – a big share of our guests started to give feedback and a lot of it is published online on HolidayCheck, Zoover, Trivago and Kayak. This improved our ratings on all channels and now we top the listings for Livigno area in both HolidayCheck and Zoover, which brings us more clients from the German-speaking and Benelux countries. Additionally we now have our own mailing list for remarketing which brings us even more direct bookings."
Cusini Savio
Owner & Manager
Hotel San Giovanni, Livigno, Italy
[/full_width]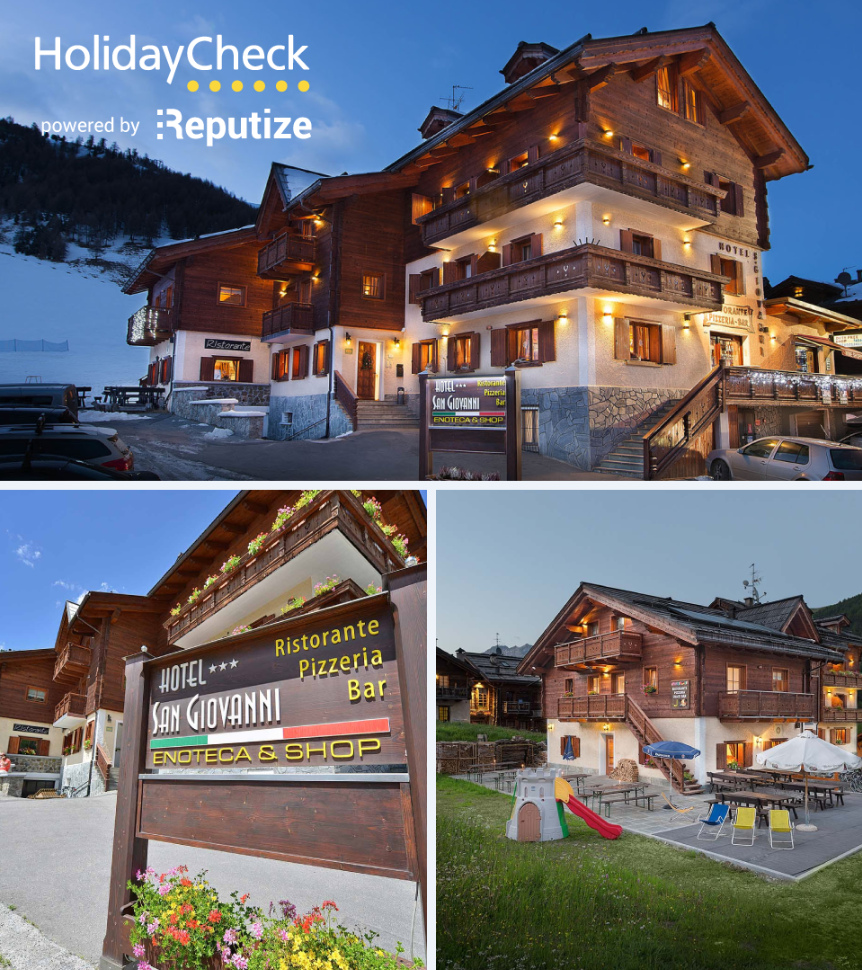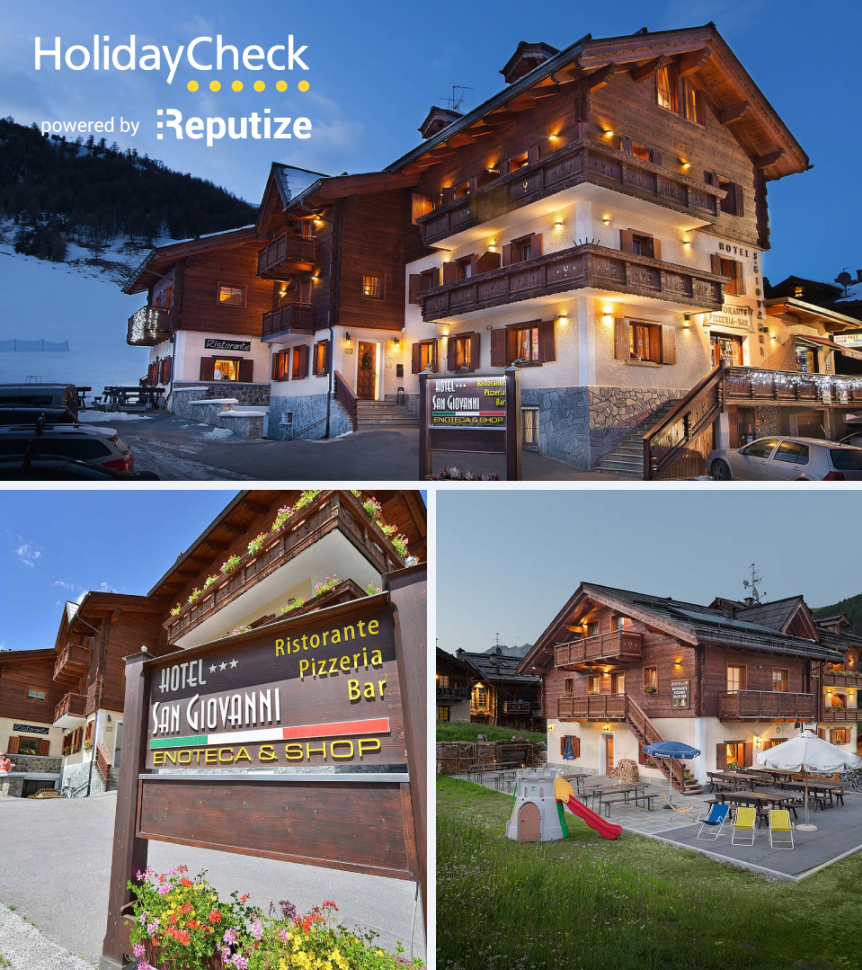 Click here to know why more reviews equal better visibility on HolidayCheck.
Click here for more customer cases.