This post is also available in:

Ελληνικα (Greek)

5% increase in
recommendation rate

increase in number
of reviews
"Nana Beach has many repeat customers which don't usually bother to write a review. In 2015 we got 147 HolidayCheck reviews. In 2016, with the help of Reputize, we received 445 reviews! What an improvement! Especially having in mind that many of our guests rarely use Internet.
Additionally, we started the last season with 90% recommendation – now we are on 95%. That's a fantastic result for a hotel like Nana Beach."
Ilias Kalathas
General Manager
Kathrin Eickmeyer
CEO, Hotel ORM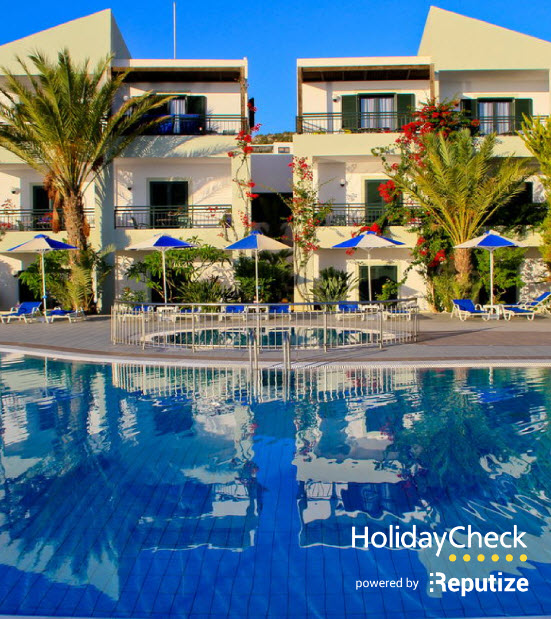 Click here to know why more reviews equal better visibility on HolidayCheck.
Click here for more customer cases.