This post is also available in:

Ελληνικα (Greek)

HolidayCheck
Award 2017

Improved rating
on all hotels

Top positions in
the resorts

300+ published
reviews
"…concerning the Reputize application we think that it is a very good idea to use it on tablets. It is easy and faster for the clients to use and we are sure in this way that the clients will write their opinion about us. Also it proved to be a very good advertisement for clients that don't know about HolidayCheck! Of course we would recommend it further to other partners…"
Vassilis Krasanakis
General Manager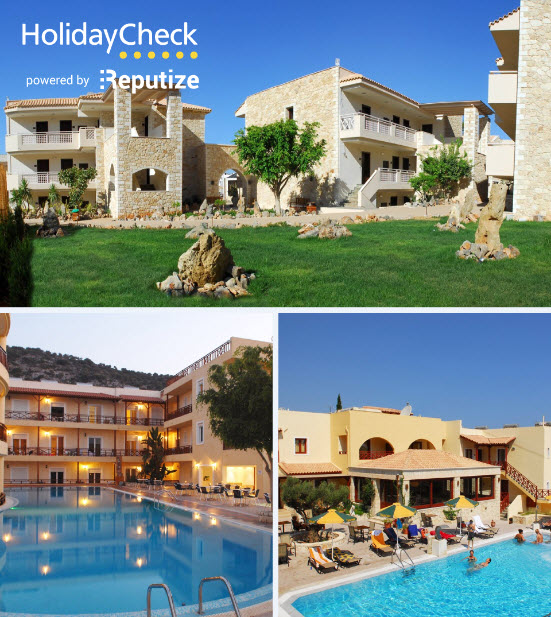 Click here to know why more reviews equal better visibility on HolidayCheck.
Click here for more customer cases.