This post is also available in:

Ελληνικα (Greek)

Български (Bulgarian)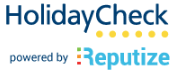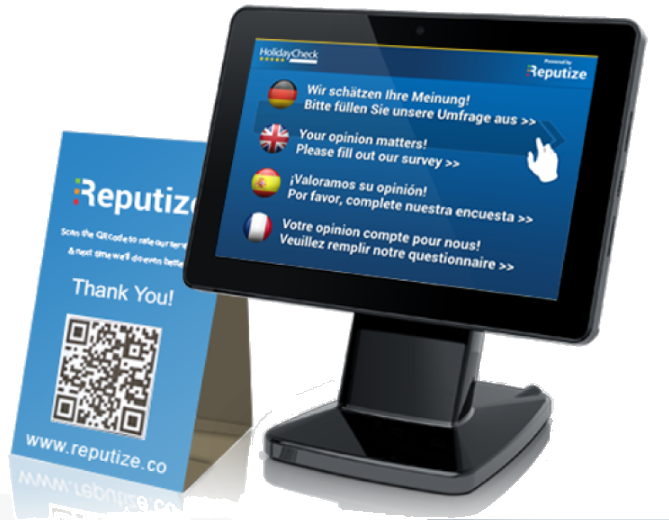 In 2015 Reputize in partnership with HolidayCheck started a co-branded service which allows hotels to collect guest reviews on tablets placed on-site at the property. The reviews are published on HolidayCheck.
Because the number and the freshness of the guest reviews is a key component in the ranking algorithm – the service is producing positive results in all OTAs currently using HolidayCheck's reviews like TUI, Thomas Cook, ITS, Neckermann, Trivago, Kayak, and many others.
"As a global tech partner of HolidayCheck our whole Reputize team is committed to promote better visibility for all hotels on the largest German-speaking review portal. The amazing result we achieved for our customers – twice as many reviews and 25 rewarded hotels for 2017, is a great example that more reviews result in better visibility and reputation on HolidayCheck."
Ivo Dimitrov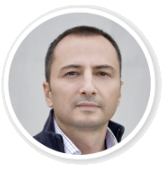 CEO, Reputize
Similar to the biggest review portals Tripadvisor and Google, HolidayCheck also factors the review count and score into it's ranking algorithm. In other words:
– More reviews are better than less reviews.
– Positive reviews are better than negative reviews.
– Newer reviews are better than older reviews.

For example to qualify for a HolidayCheck Award nomination your hotel needs at least 50 guest reviews in the last 12 months.
Click here to read how more than 200 3-, 4- and 5-star holiday resorts in Greece, Spain, Turkey, Malta, Portugal, Bulgaria, Croatia and Italy improved their visibility on HolidayCheck and the main German tour operators.
Here is a summary: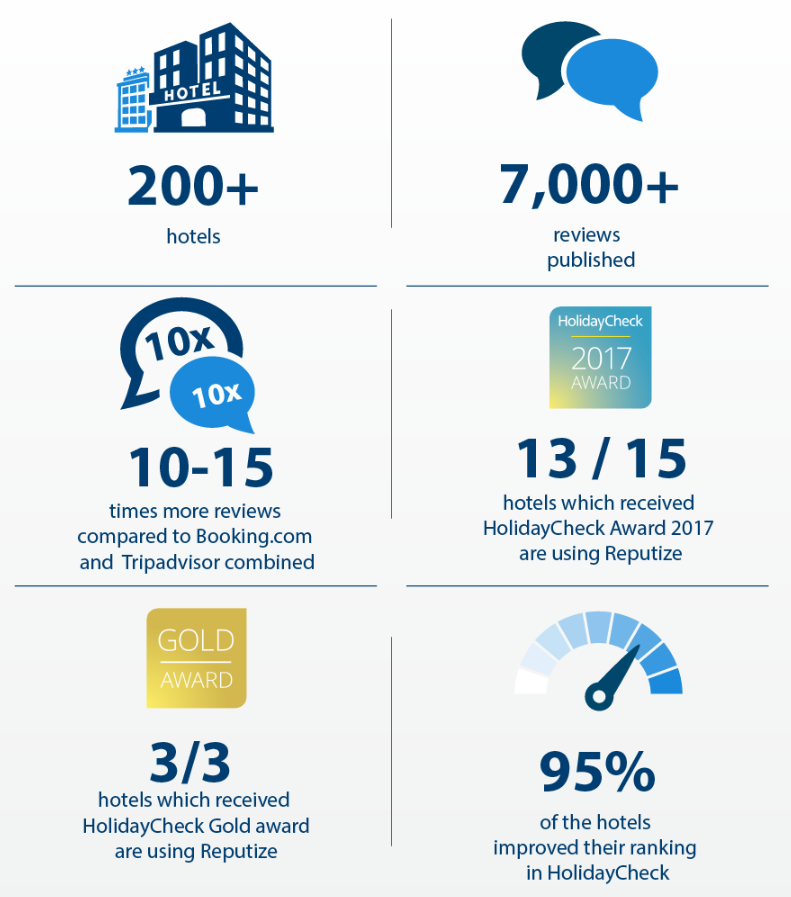 Click here for customer cases.
Want to try it in your hotel?